Boiler Repair in Columbus, IN
Boilers are an important part of both the plumbing and HVAC systems of your building. Servicing them takes refined expertise. Call Barr Plumbing Service, Inc. any time you need to troubleshoot problems with your installation and we'll deliver residential and commercial boiler repair that keeps your unit working efficiently and safely.
Home and business owners throughout Columbus, Seymour, and Indianapolis, IN trust their boilers to us because they know our work is good. Likewise, we know how important it is to deliver boiler repairs and installations to the highest levels of excellence. We know that anything less can be dangerous and could be costing you money!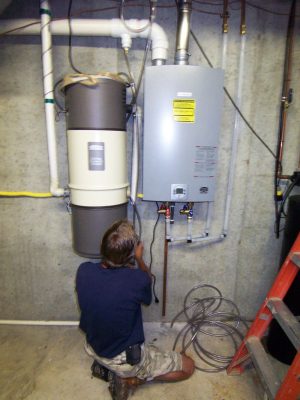 Common Boiler Problems
Commercial boilers are built to be tough, but they can develop problems over time—even with good maintenance. Here's what to look for and when you need to call for commercial boiler repair:
Corrosion around fittings and on the casing
Overheating or temperature fluctuations
Leaky pipes or condensation around hookups
Knocking or clanging noises
Boiler problems can't wait for a fix—the longer they go unresolved, the more dangerous they become. The last thing you want is a boiler failure to leave your Columbus, IN facilities without heat!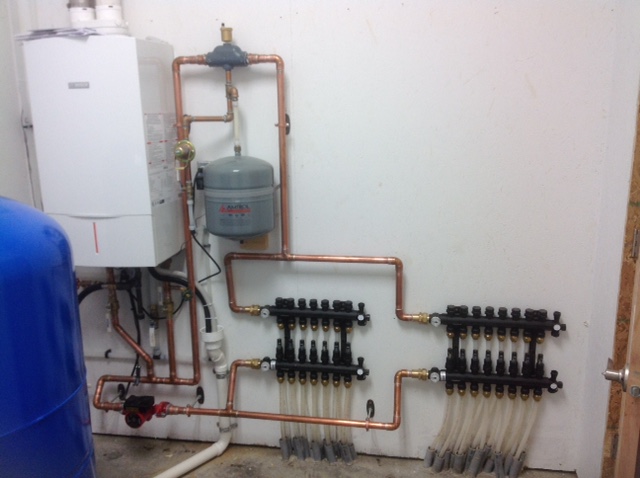 New Boiler Installations
Modern boilers are extremely efficient and can heat very effectively for much longer than older models. If your boiler is old, inefficient or suffering damage, it might be time to look at an upgrade. We recommend Bosh and HPT boilers, and our team is skilled in getting them installed properly. Consult with us about your boiler and whether or not it's time to upgrade.
Contact the Boiler Experts
Barr Plumbing Service, Inc. is the company to call for boiler services big and small. From small leak repairs to new installations or troubleshooting within the scope of your hydronic heating application, we deliver superior results. Contact us today at 812-376-9426 for more information about our services, which include sewer and water heater repair, too.