Water Heater Repair in Columbus, IN
Every time you step into a hot shower or run warm water to wash your hands, you have your water heater to thank. If you turn the knob for hot water and nothing happens, it's time to call Barr Plumbing Service, Inc. for water heater repair. We help Columbus, Seymour, and Indianapolis, IN homeowners get the hot water they need, on-demand. Call us to repair your tank-style water heater or let us show you the benefits of an efficient, eco-friendly tankless water heater.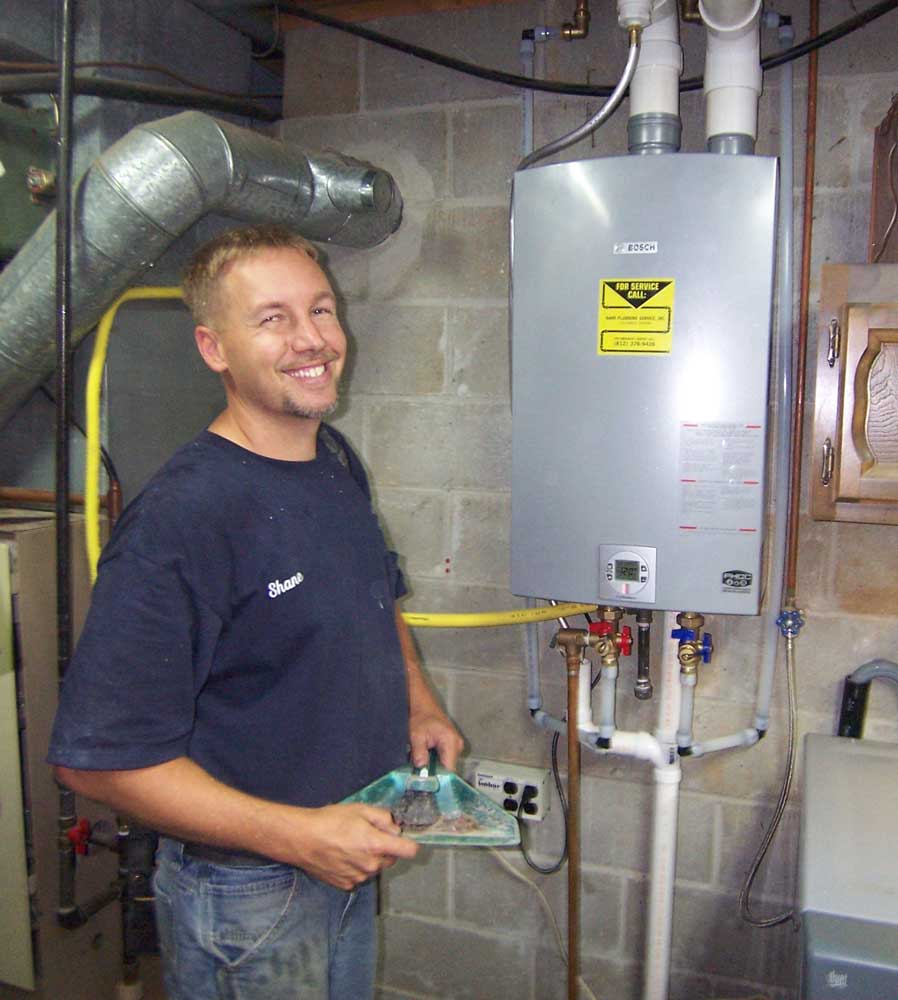 The Benefits of Tankless Water Heaters
Tankless water heaters are the smart choice for anyone thinking about upgrading their home's hot water capabilities. Tankless units are a big step up from old tank-style heaters and come with some great benefits thanks to the on-demand nature of water heating. Instead of sitting in a tank, heated throughout the day, water is only heated as-needed. As a result:
Homeowners tend to see savings on their gas bill of up to 50%
Tankless systems can last for 20 years or more
Tankless systems take up much less room when installed
You never worry about running out of hot water
To make tankless an even more enticing option, many Columbus, IN homeowners are eligible for rebates from manufacturers and State and Federal government organizations. It's more affordable than you think!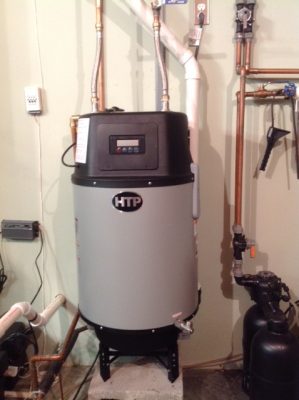 Water Heater Repair & Installation
Whether you have a tankless water heater installation or are getting every last bit of efficiency out of an old tank-style unit, we can service yours. Call us for anode rod replacements, pilot light checks, hookup inspections and much more. We'll make sure you have reliable hot water, where and when you need it.
Tank type heaters
Electric water heaters
Fuel-fired water heaters
Tankless water heaters
Keep the Hot Water Flowing
Boiler Water Heater
A Testimonial From One of Our Loyal Customers
"Thank you Barr Plumbing! Recently installed a new heat pump water heater and new water softener. Very professional, clean and timely. Everything is working perfectly and BONUS….I have seen a 90.00 drop in my electric bill. Thanks for the great service and advice!"
– Theresa B.
Get in Touch Today
Hot water is a convenience you shouldn't have to go without. If your hot water heater is inefficient or nearing the end of its functional life, contact us at Barr Plumbing Service, Inc. today. We can repair or replace your water heater, so you can enjoy hot water on-demand once again. Dial 812-376-9426 to speak with one of our friendly plumbing experts about your water heater installation, sump pump, or water softener today.